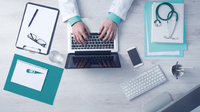 We provide facilities for meetings. The cabinet is used all year round and in summer there is an indoor terrace in addition. Small meetings can be arranged in the tropics. Large seminars etc. can be arranged in the outdoor garden during spring-summer-autumn time.
The food we offer is healthy and homemade. We mainly use self-grown raw materials or locally produced if possible. Special diets must be stated at the time of booking.
We offer four different meeting packages with the option to suit most needs. If you do not find a suitable one, please contact us and we will see how we can serve you.
Invoicing is based on the number of people booked, even if fewer people come to the meeting on the day of the meeting. If more people come to the meeting than indicated at the time of booking, they will be charged extra. Payment on site or by invoice.
When booking a meeting time, please note that if you need time to prepare, this must be mentioned in advance! If you book a meeting to begin at 9am, we will not be able to get in very much earlier because we have maintenance in the mornings that will require your own time.

HIBISCUS -meeting package
- 2 hour package
- between 9am to 4pm

- internet connection
- smart-TV can be connected to your laptop
- cabinet or other space
Menu
fresh coffee from freshly ground beans with Botania's own coffee
tee/water

salty pie or sweet coffee bread
Pricing:

1-10 persons: 20 € / person

11-20 persons: 15 € /person
21-30 persons: 13 € / person
31-40 persons: 12 € / person
---
GUAVA- meeting package
- max 4 hours
- between 9am to 4pm

- internet connection
- smart-TV can be connected to your laptop
- cabinet or other space
Menu
fresh coffee from freshly ground beans with Botania's own coffee
tee/water
vegetable pie of seasonal vegetables
house chocolate cake

Pricing:
1-10 persons: 30 € / person

11-20 persons: 25 € / person
21-30 persons: 20 €/ person
31-40 persons: 17,50€ / person
---
AGAVE- meeting package
- max 8 hours
- from 9am to 5pm

- internet connection
- smart-TV can be connected to your laptop
- cabinet or other space
Menu
fresh coffee from freshly ground beans with Botania's own coffee
tee/water

Breakfast

Botania's own bread, smoothie/shot
Luch
soup lunch, two salads with seasonal vegetable, seed crisps

Afternoon

House chocolate cake
Pricing:

1-10 persons: 45 € / person

11-20 persons: 40 € / person
21-30 persons: 35 €/ person
31-40 persons: 30€ / person
---
TAARO- meeting package
- evening package max 4 hours
- from 6pm to 8pm
- internet connection
- smart-TV can be connected to your laptop
- cabinet or other space
Menu
Welcome- drink (non-alcohol)
Appetizer
Artichoke soup, Botania bread
Main
House own seitan and roasted honey beets
Dessert
House chocolate cake, coffee/tee/water
Pricing:

1-10 persons: 53,50 € / person
11-20 persons: 43,50 € / person
21-30 persons: 40,50 € / person
31-40 persons: 38 € / persons