WEDDINGS AND CELEBRATIONS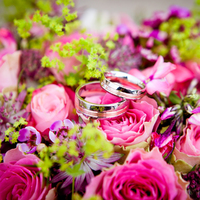 Botania is a wonderful environment to spend the most amazing celebrations of your life. The wedding can be held in the tropics, on the indoor terrace or outdoors.
Celebrations can be in the cabinet, on the indoor terrace, in the tropics or outdoors depending on how big your party is. The party can be held as a private event or with us open at the same time as normal.
The vegetarian restaurants chef can build a menu suitable for non-vegetarians. We grow the raw materials ourselves for the restaurant and café, or we use locally produced organic.
Weddings and other celebrations are always planned on a case-by-case basis. The best way to get started is to explore the facilities and opportunities of Botania on site.

For more information: carita.ahonen(at)botania.fi